Ok I made DHTML Tooltips, the crappy part is, getting it to work within a PHP print.
If I use print, what's weird that happens is it re-writes out the variable after the link.
print "<tr class='mainrow'><td><a href='forum.php?brd=$brd&msg=$thread3[ID]' class='tip' onmouseover=tooltip('$thread3['post']'); onmouseout=exit();>$thread3[title]</a></td>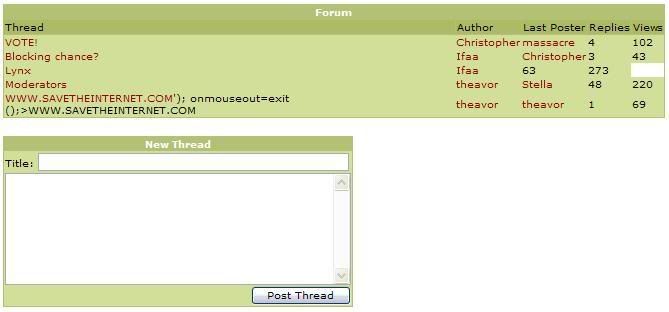 If you can see, it's quite odd, how exactly can I fix this so it doesn't output like that?