I'm writing my own forum script for a Harry potter website i'm doing. It's based on the entire wizarding world...but that's not the point.
Look at this...this is the admin page to create a forum: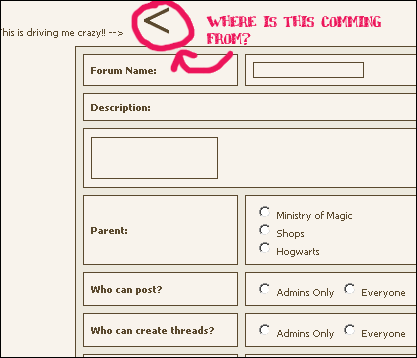 see the < mark? I can't figure out WHERE IT IS. I put font size to make it bigger so you can see it. Here's the HTML code: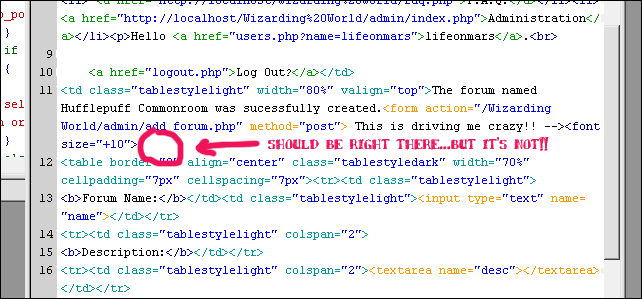 And if it even matters, the PHP code: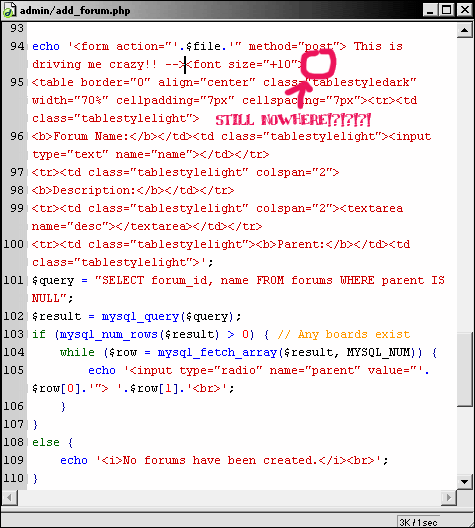 WHERE IS IT? I CANNOT FIND IT.
It's driving me absolutely insane.